Spoil yourself with the richest, creamiest honey that spreads effortlessly on breads, pastries, pancakes and all your favorite foods.
$17.00 per 20 oz. container
$4.90 standard shipping. Free shipping on orders of $75 or more.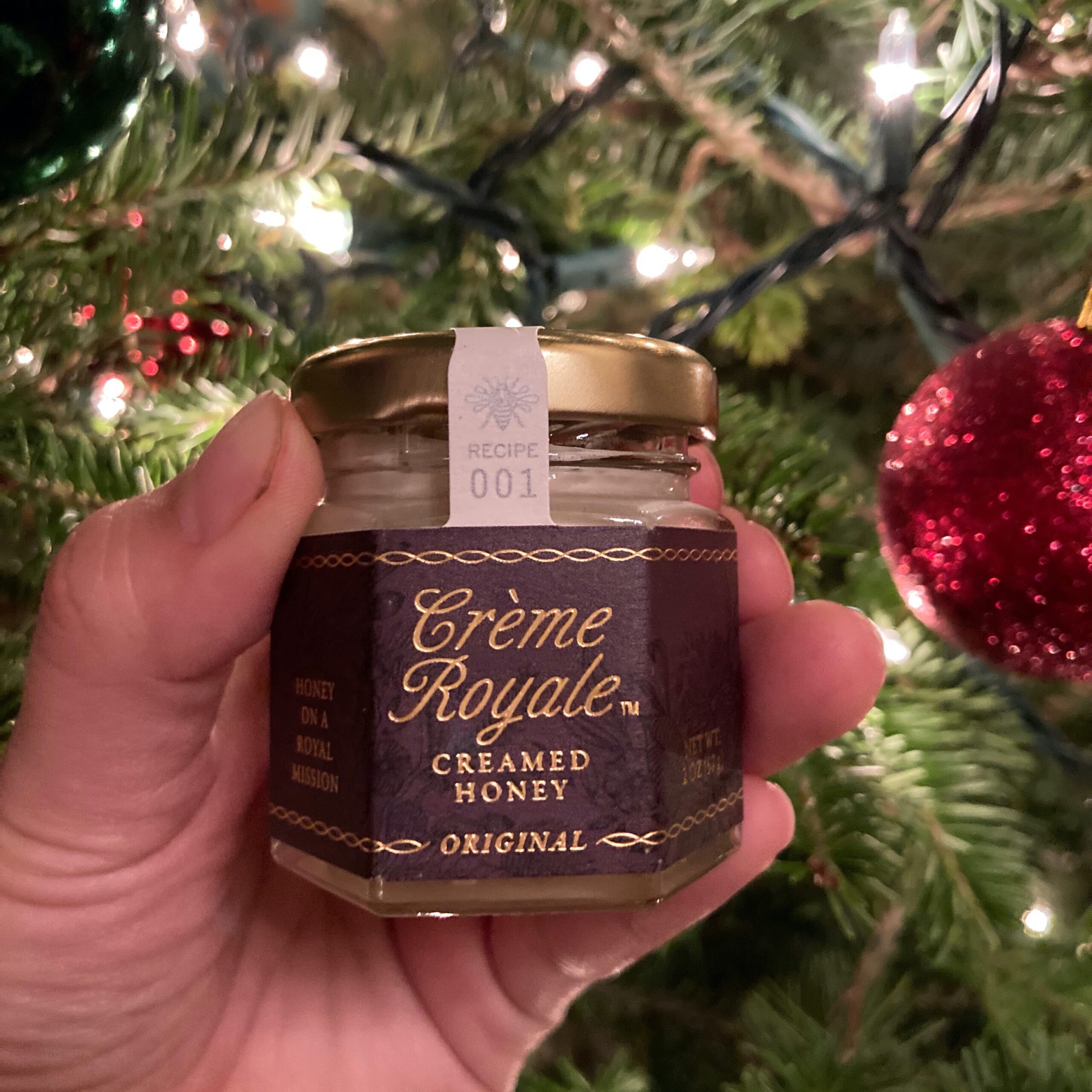 Photo's coming soon!
By popular demand: Creme Royale, but in 2oz jars! Get the perfect stocking stuffer for those hard-to-shop-for friends and family members.
$3.85 per 2 oz. container
Jim Dec 9, 2021
This is incredible
My order of @CremeRoyale spreadable honey just arrived today. I bought some on a whim after seeing them advertise here on blab (and seeing the surprisingly affordable price point for what you get). This is incredible - it's hard to describe how delicious this is. You'd be stupid not to at least try some at this price.
Deborah W. Jan 31, 2022
Missing my entire life!
Oh my goodness, creamed honey is the breakfast condiment I didn't know I have been missing my entire life! Absolutely loving Creme Royale and they have a great mission too!
UKsGirl Dec 18, 2021
Magical
We just recieved our first order that came from the first batch, how monumental! Plus a handwritten note! My husband and I were touched and are already planning what to make to compliment the incredible honey flavor. Just on plain toast was magical!
Exactitude Dec 25, 2021
Changed forever
Christmas dinner has changed forever!
Andrew Torba Dec 10, 2021
Absolutely incredible
This stuff is absolutely incredible. Going to make a fantastic Christmas gift. It's honey but in a butter-like consistency. Fantastic on toast, or right out of the jar. #ParallelEconomy Oh and they are Gab advertisers!
Jamie Dec 16, 2021
Amazing
I JUST received my order and immediately opened a jar and the very first taste was AMAZING!